ASUS AMD Radeon RX 5700 8GB GDDR6, 1465 - 1725MHz clock speed, Memory Interface 256-bit, Stream Processors 2304 | 90YV0D70-U0NA00
Warranty:

1 Year

Quick and hassle free warranty claims
In Stock
Condition: New
Availability: In Stock
Shipping: 7-10 Days Delivery in Saudi Arabia
Description for ASUS AMD Radeon RX 5700 8GB GDDR6, 1465 - 1725MHz clock speed, Memory Interface 256-bit, Stream Processors 2304 | 90YV0D70-U0NA00
The AMD Radeon™ RX 5700 bends the rules of 1440p gaming with RDNA architecture on a 7nm process.
RDNA Architecture is built with a 7nm process and includes 40 redesigned compute units and up to 4x IPC improvement.
Purpose-built for 1440p gaming
Game-changing technology like Radeon™ Image Sharpening, FidelityFX, TressFX, and TrueAudio Next improve in-game performance and image quality.
AMD FreeSync™ offers stutter-free and tear-free gaming.
Radeon Software includes 0-day updates and a host of tools to customize the gaming experience.
GPU Tweak II provides intuitive performance tweaking, thermal controls, and system monitoring.
Bending the Rules
Great gaming experiences are created by bending the rules. The AMD Radeon™ RX 5700 Series GPUs defy conventions with an all-new 7nm process infused with RDNA architecture that is specifically tuned for the perfect 1440p gaming experience. More efficient processing power handles advanced 3D effects with ease, and 8GB of high-speed GDDR6 VRAM provides ample storage for the detailed textures, meshes, and effects of modern games. Industry-leading software and frequent driver upgrades push the experience even further, enabling overclocking, gameplay recording, and more.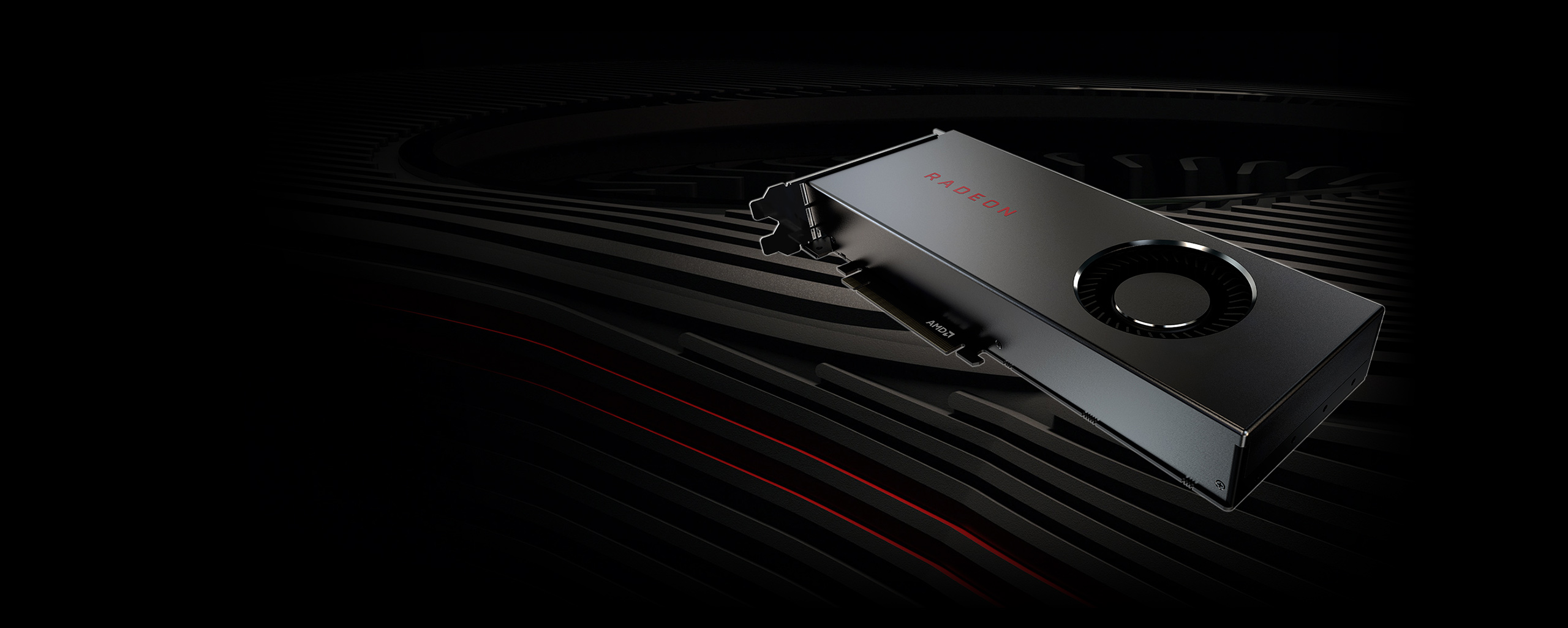 7nm gains
The Radeon RX 5700 Series GPUs are powered by RDNA architecture, the heart of AMD's new 7nm process. RDNA features up to 40 redesigned compute units that deliver incredible performance and up to 4x IPC improvement. This translates to greatly improved performance for visual effects such as volumetric lighting, blur effects, and depth of field. The architecture also enables DisplayPort 1.4 with Display Stream Compression (DSC), which work with compatible displays to allow 4k gaming at extreme fresh rates without chroma subsampling.
SPECIFICATIONS
Graphics Engine

AMD Radeon RX 5700

Bus Standard

PCI Express 4.0

OpenGL

OpenGL®4.6

Video Memory

GDDR6 8GB

Engine Clock

Up to 1725 MHz GPU Boost Clock
1625 MHz (Game Clock)
1465 MHz (Base Clock)

Stream Processors

2304

Memory Clock

14 Gbps

Memory Interface

256-bit

Resolution

Digital Max Resolution:7680x4320

Interface

HDMI Output : Yes x 1 (Native) (HDMI 2.0b)
Display Port : Yes x 3 (Native) (DisplayPort 1.4)
HDCP Support : Yes (2.3)

Maximum Display Support

6

NVlink/ Crossfire Support

Yes

Recommended PSU

600W

Power Connectors

1 x 6-pin, 1 x 8-pin

Accessories

1 x Quick Guide

Software

ASUS GPU Tweak II & Driver

Dimensions

10.6 " x 4.3 " x 1.4 " Inch
27 x 11 x3.5 Centimeter

Slot

2 slot
---
7-10 Days Delivery in Saudi Arabia
We offer express delivery to Riyadh, Jeddah, Medina, Dammam, Mecca, and other cities in Saudi Arabia for ASUS AMD Radeon RX 5700 8GB GDDR6, 1465 - 1725MHz clock speed, Memory Interface 256-bit, Stream Processors 2304 | 90YV0D70-U0NA00.

Best Price Guarantee
We offer the best price for ASUS AMD Radeon RX 5700 8GB GDDR6, 1465 - 1725MHz clock speed, Memory Interface 256-bit, Stream Processors 2304 | 90YV0D70-U0NA00 in Saudi Arabia. Buy now with the best price!
Read More
Specifications for ASUS AMD Radeon RX 5700 8GB GDDR6, 1465 - 1725MHz clock speed, Memory Interface 256-bit, Stream Processors 2304 | 90YV0D70-U0NA00
Model
90YV0D70-U0NA00 / #26686
---
Reviews for ASUS AMD Radeon RX 5700 8GB GDDR6, 1465 - 1725MHz clock speed, Memory Interface 256-bit, Stream Processors 2304 | 90YV0D70-U0NA00